About SA&AM
The Silesia Automotive & Advanced Manufacturing (SA&AM) Cluster is an initiative of the Katowice Special Economic Zone Co. which aim is to support automotive and advanced manufacturing companies.
The idea behind SA&AM is to establish the Śląskie and Opolskie Voivodeships as a Central European competence region for the automotive industry.
The SA&AM Cluster aims to build a strong cooperation and best practice exchange platform for companies and educational and research institutions.
SA&AM focuses on two core areas:
Innovation and Cooperation
Labour Market and Education
In these two core areas, we organise and provide:
workshop meetings in thematic groups;
meetings to exchange best practices;
B2B and S2B meetings;
training courses;
automotive market research, dedicated studies for the automotive sector, benchmarking;
individual information brokering;
SA&AM suppliers base and SA&AM Technology Centre.
We believe that by cooperating within the SA&AM Cluster, the automotive industry shall gain such benefits as:
faster verification of external signals;
balanced market assessment based on opinions of all partners;
operational mobility around specific problems within specific thematic groups;
access to jointly developed solutions;
participation in development projects.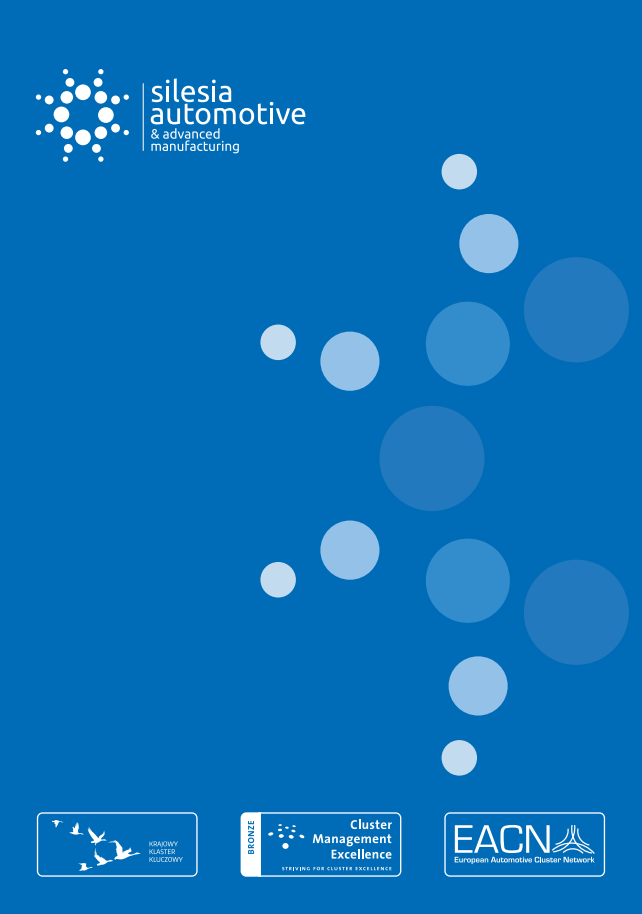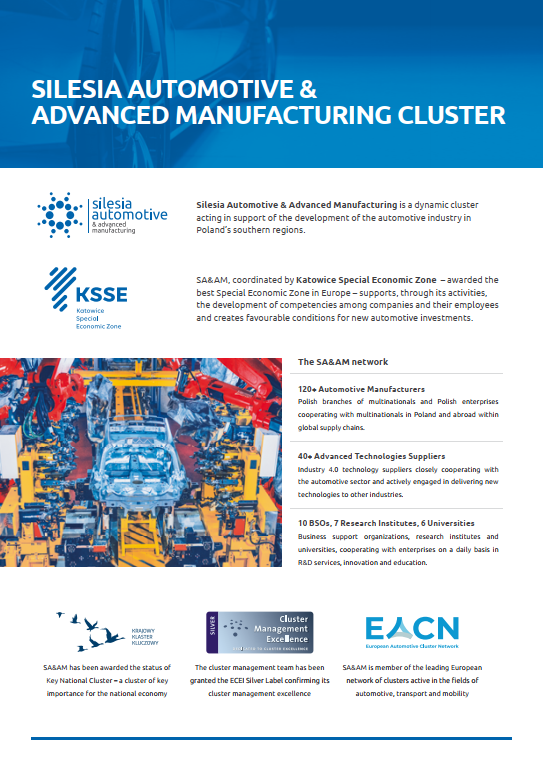 Download the SA&AM leaflet on automotive companies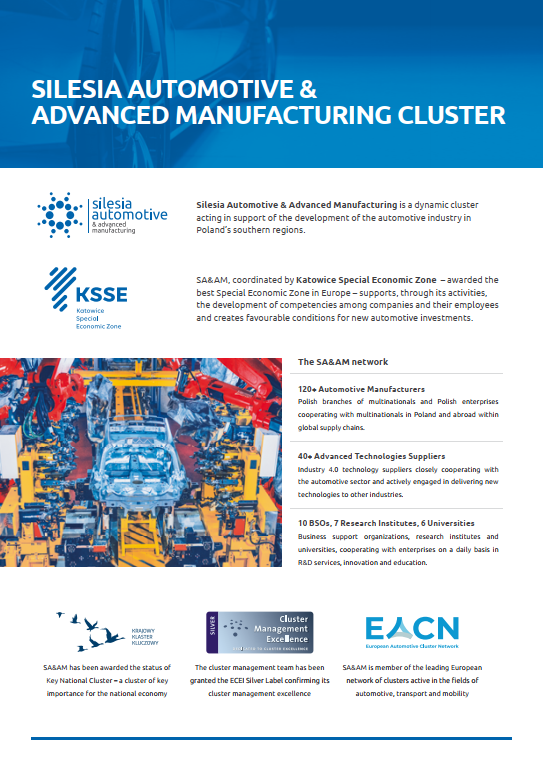 Download the SA&AM leaflet on advanced manufacturing companies